Bali has earned itself many alternative names, including the "Morning of the World", "Island of the Gods" and the "Last Paradise on Earth". Although Bali has undergone much development, most of this beautiful Indonesian island still deserves those accolades and one more – Supreme Golf Holiday Destination! Its natural beauty, the colorful Balinese Hindu festivals and the friendliness of the people lure golf vacationers here again and again.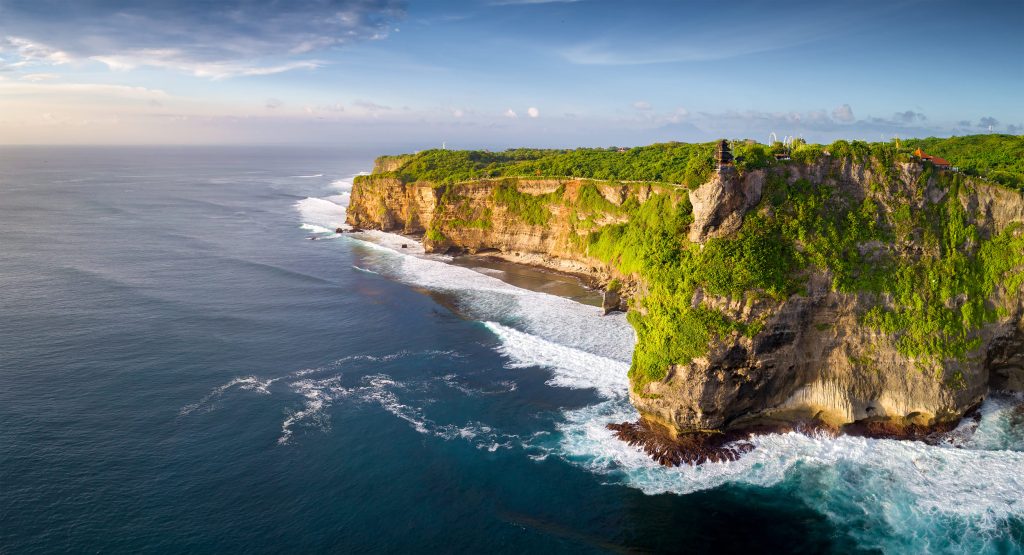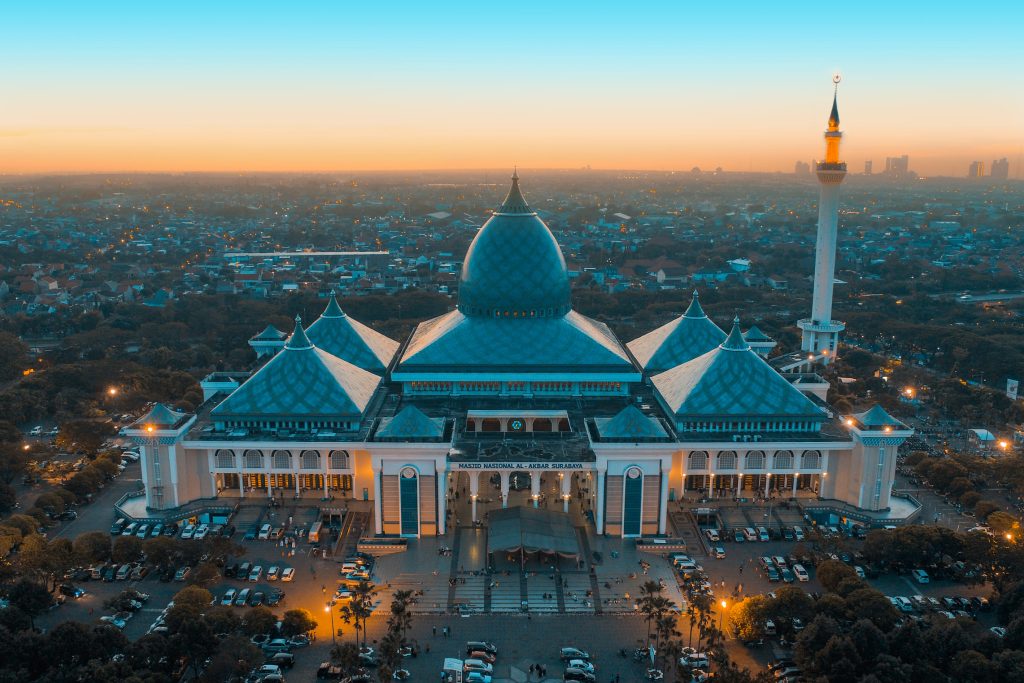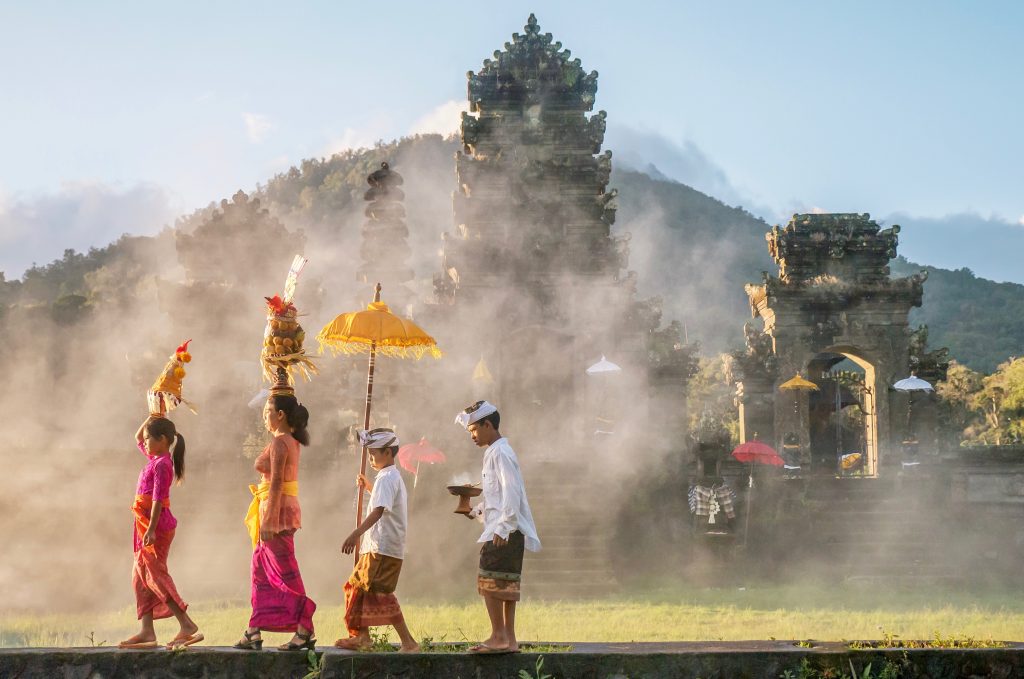 After touching down at the airport, most Bali golf tourists head straight for the beach areas of Kuta, Sanur, Jimbaran and Nusa Dua, the latter an isolated tourism enclave with some of the best Bali hotels, shopping malls and, of course, miles of white sand. Nusa Dua draws golf visitors wanting a more benign Bali golf vacation, with all the amenities top class hotels can bring, whereas Kuta is touted for its spectacular sunsets, superb surf breaks and a vibrant nightlife.
Full of shops, restaurants, pubs and discotheques used to seeing golfers, Kuta forms a center for energetic Bali golfers to congregate and dance until dawn. Jimbaran Bay, another place to watch the sun go down, prides itself for its seafood-on-the-beach eateries. The waters here are much calmer than in Kuta and therefore safer for children. Golfers with tamer tastes normally prefer the mild surf and quiet evenings at Sanur Beach.
The capital city of Denpasar bustles with traffic and trade. Golfers can enjoy visiting the Pasar Badung (a traditional market currently under renovation), Pura Jagatnatha temple, the Bird Market and catching a glimpse of Balinese culture at Bali Provincial State Museum.
Batubulan now features shops that only take custom orders for good-quality reproductions. Bali golf vacationers can also witness the carving of tufa statues and watch numerous barong dances. The Bali Bird Park makes for an educational and colorful trip, with its tropical birds and komodo dragons galore, great for a day off of golf in Bali.
Celuk has countless silver and gold retailers, such as Melati Art Shop and Puspa Mega. Sukawati sports the Pasar Seni Sukawati art market, the ideal spot for tracking down woodcarvings, textiles,paintings and other handicrafts at bargain prices. This town is also home to most of Bali's puppet masters, such as Wayan Nartha and Wayan Mardika. Traditional Balinese paintings prove popular in Batuan village, where artistry runs high and the ancient gambuh dance-drama often entertains. Many visitors also come here to appreciate relief woodcarvings, another art form shops like Dewata specialize in.
Ubud, once a sleepy artists colony, has evolved into an upscale golf tourist resort. With performances every evening and at least three major museums, much awaits culture buffs here. Seniwati Gallery of Art by Women and Pura Taman Saraswati temple on Main Street are equally engaging.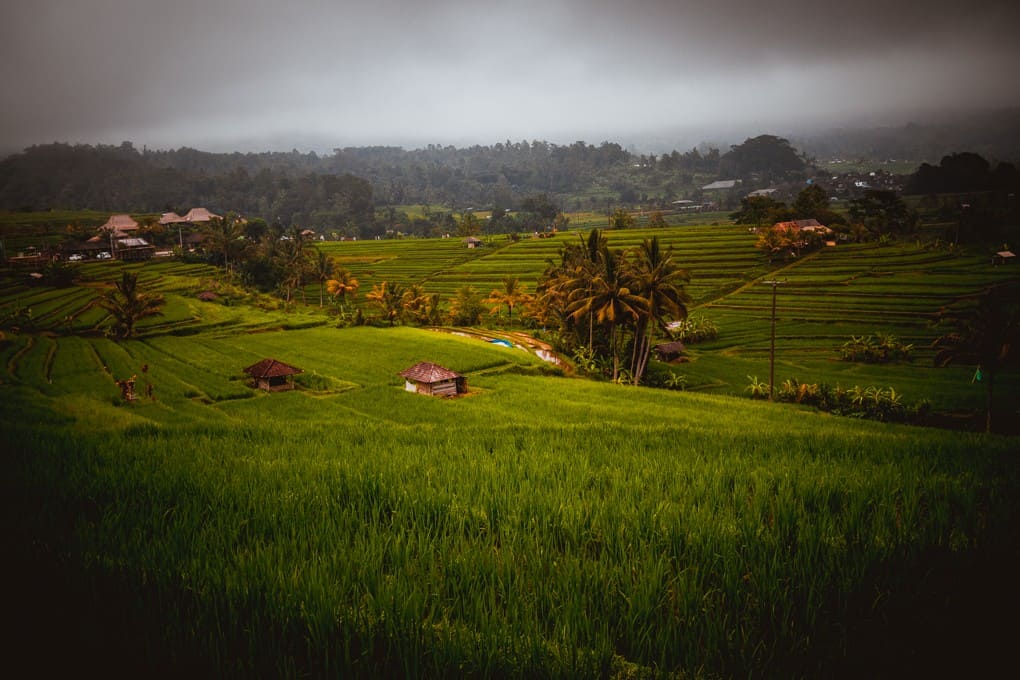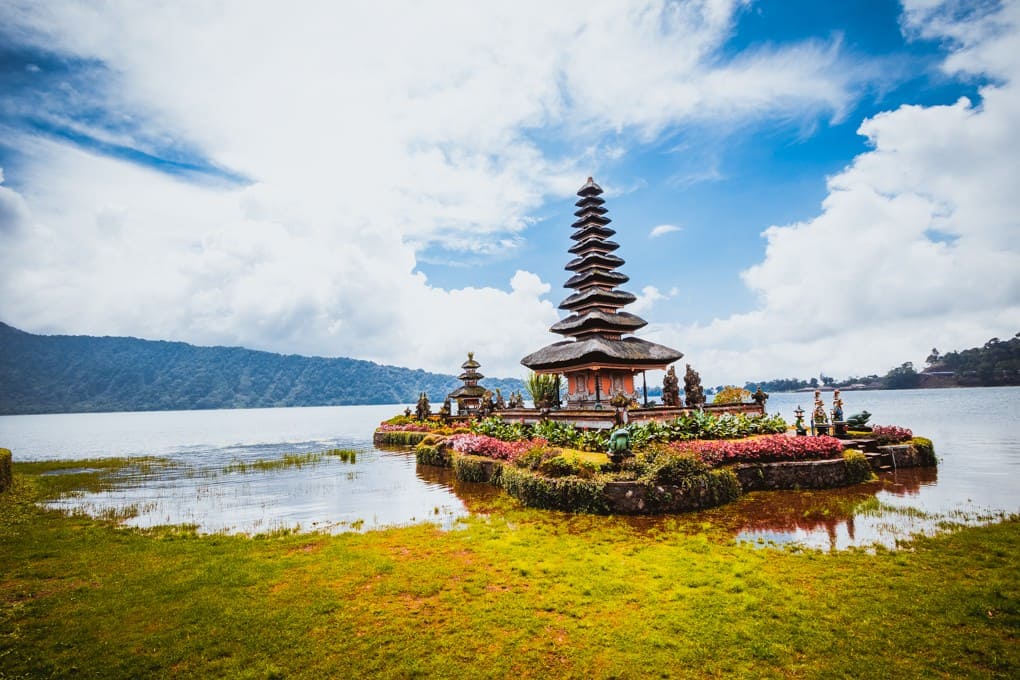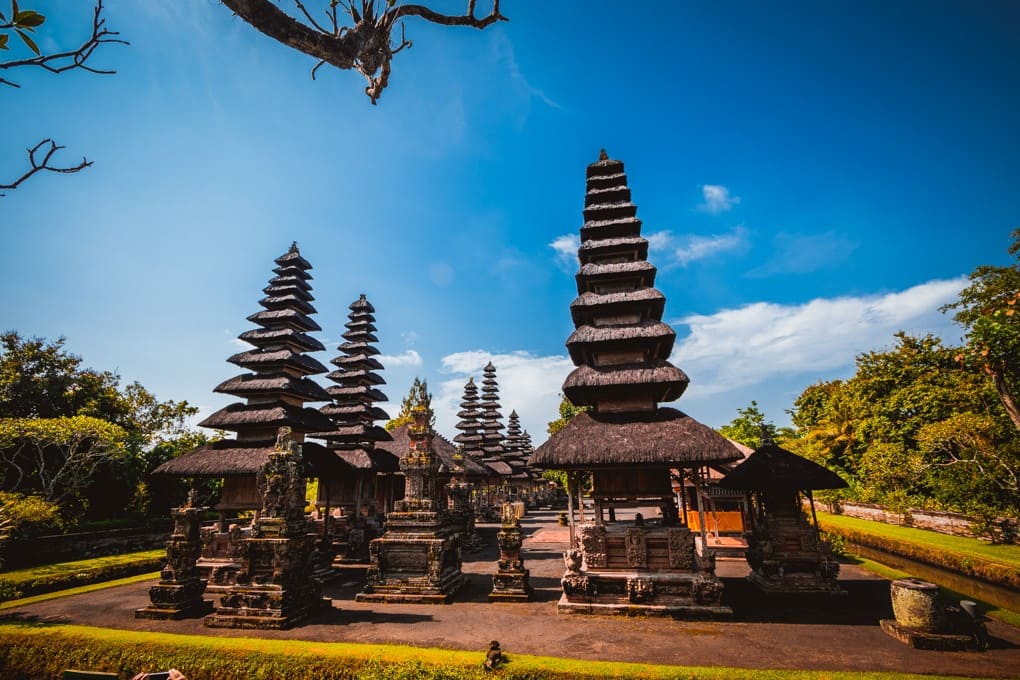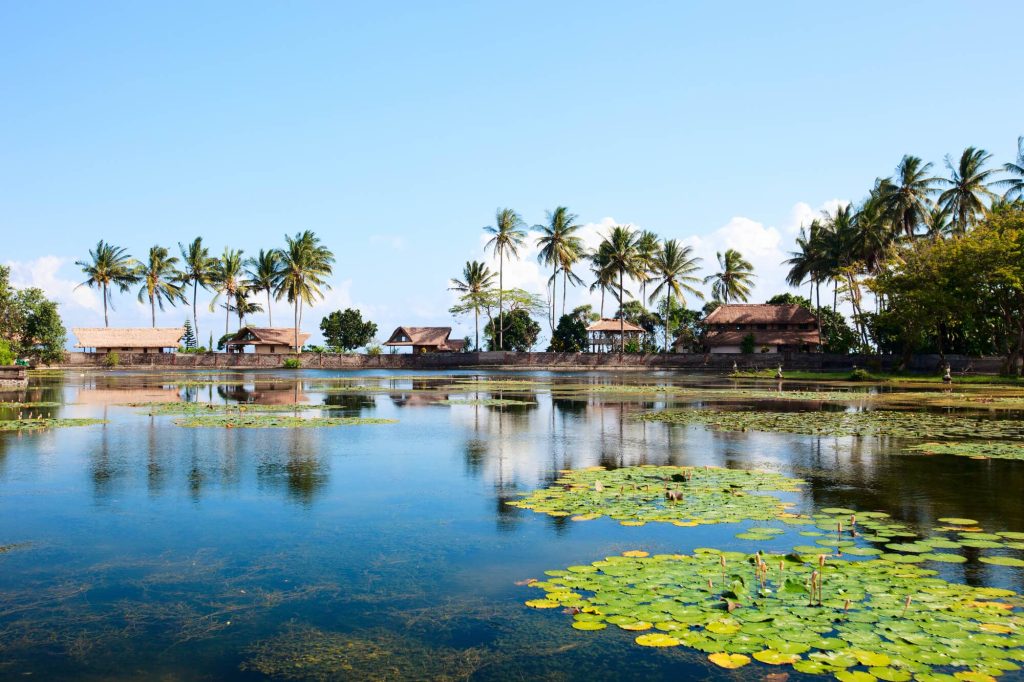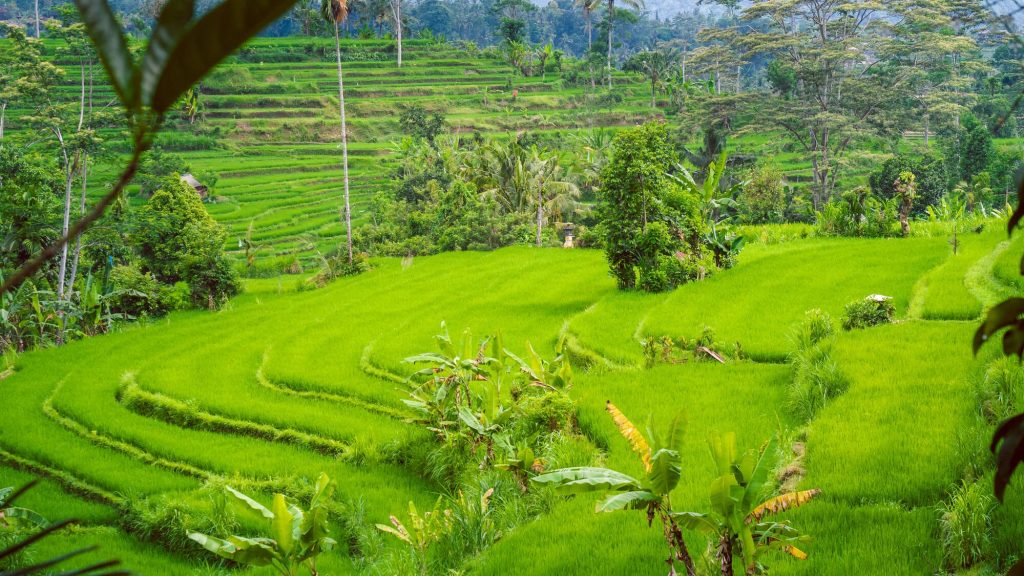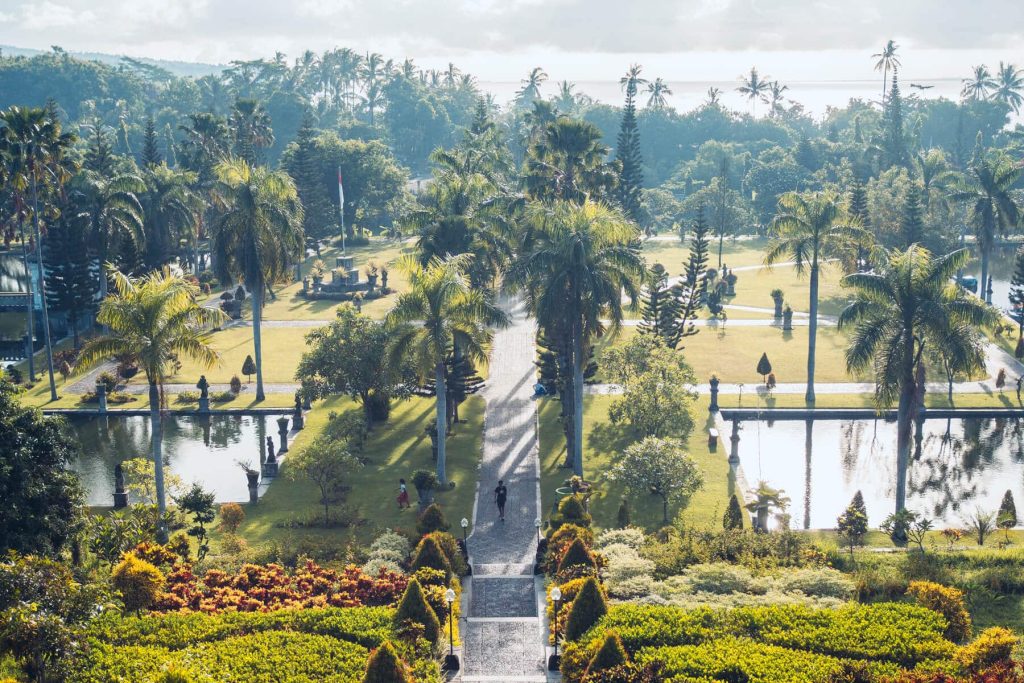 East of Ubud lies Klungkung Regency and Karangasem Regency. The market in Klungkung Town boasts some of the best textiles on the island and a few antique stores along the main road. Within Kerta Gosa, the pre-colonial hall of justice, murals fill the ceilings, depicting punishments that await wrongdoers – don't forget to replace your divots and repair pitchmarks!
Some of Bali's most remarkable terraced rice fields abound in Sidemen valley, Karangasem. The great Pura Besakih, perched on the slope of Mount Agung, offers yet more enchanting panoramas. Many golfers visiting Bali also pay homage to ancient villages such as Tenganan Pegringsingan, which carves a niche in the production of geringsing—the sacred double ikat cloth—and tightly woven baskets. Northward in the tiny fishing settlement of Amed, brightly colored fish dart around offshore.
In the less-developed Tabanan Regency, golfers can drive for miles and see nothing but paddy fields. Dramatic landscapes characterize Jatiluwih village, like the thriving coffee and vanilla cultivation inNorth Bali lies beyond the mountain ranges, across a much drier region better known for its influx of Arab, Chinese and Dutch traders centuries ago.
Singaraja holds remnants of Dutch architecture, bearing witness to its colonial past. Farther westward is Lovina beach resort, where dolphins can be seen at sunrise. Pura Pulaki, one of the island's most sacred temples, is believed to be the first one built by the great itinerant priest Danghyang Nirartha. To see a contrasting architecture, be sure to visit Pura Medawe Karang.
Bali is not just one of the worlds best golf destinations, and non-golfers can find plenty to do and see if accompanying you on your Bali golf vacation.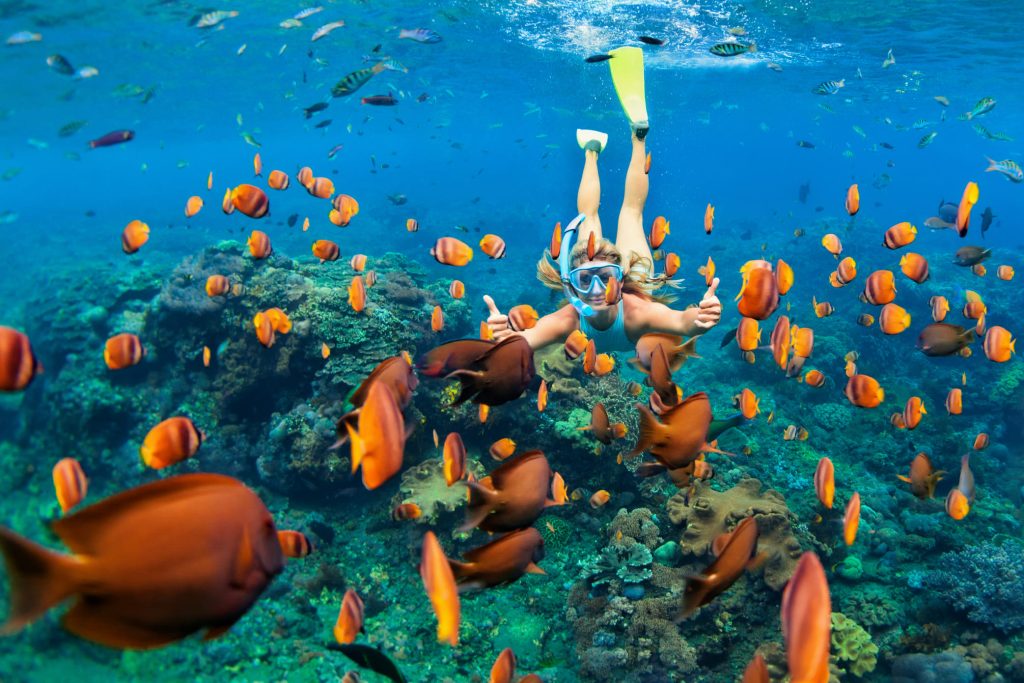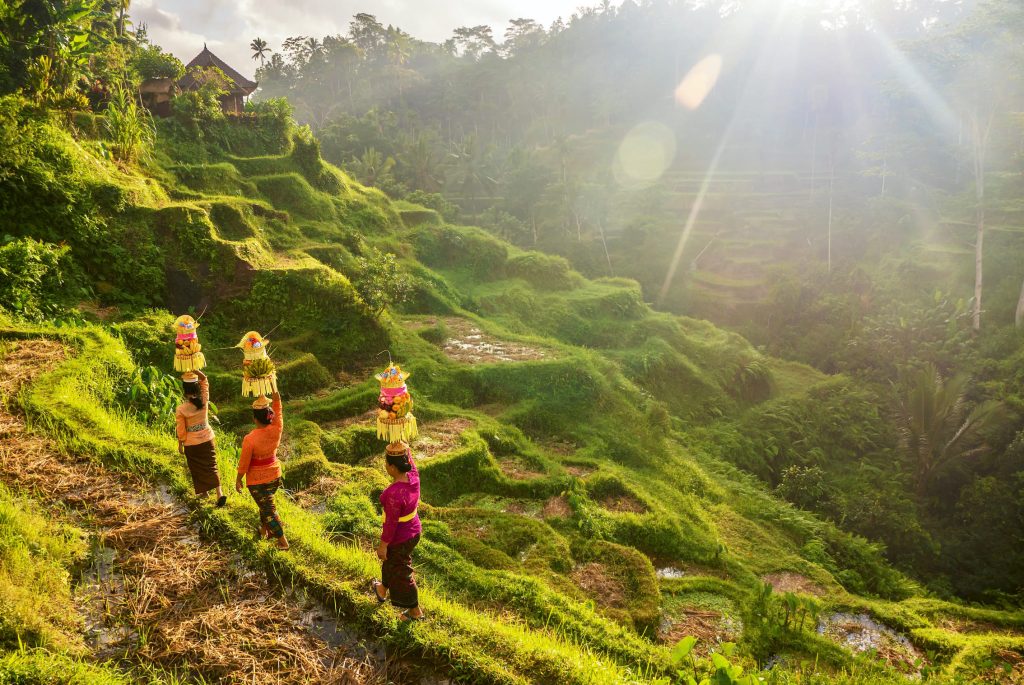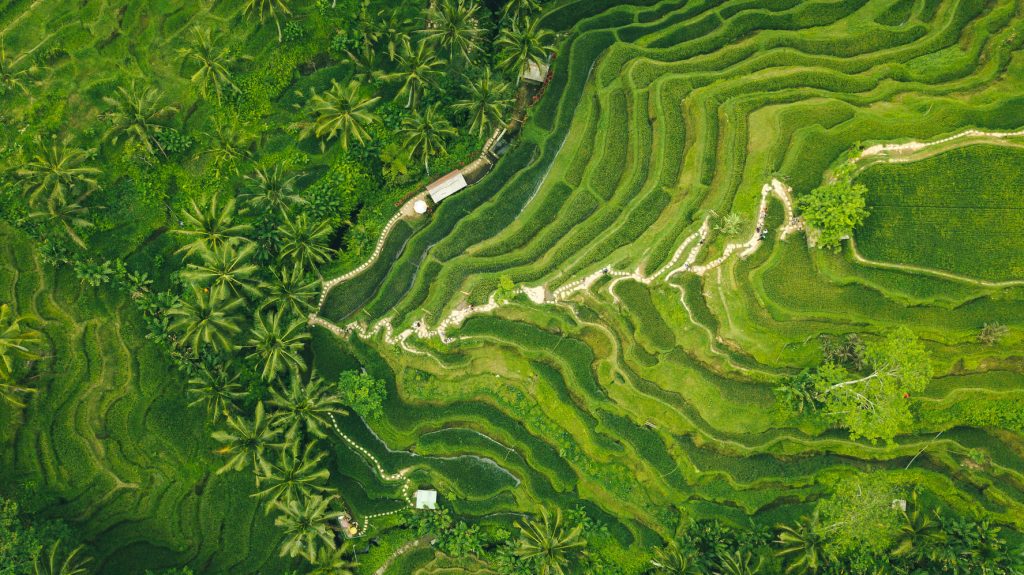 Want to get the most out of golf?
Join our club right now! From a cricket club to soccer tournaments, nowadays, fully dedicated to golf lovers.